Membership
MHA+ members are enjoying the benefits of collaborative working in the highway environment. We are keen to increase our membership and would be interested to hear from other local authorities, district or borough councils, who would be keen to join the us. See a list of our members and partners below.
For an informal discussion or further information on joining MHA+, please contact MHA+ Manager, Karen Notman via:
Telephone: 0116 305 2412 or via email: karen.notman@leics.gov.uk
The partnership currently comprises the following members: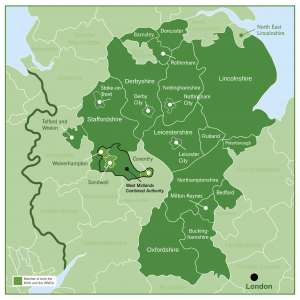 MHA+ includes Midland Service Improvement Group & West Midlands Highway Alliance to share best practice and work collaboratively.
Proudly working in partnership with: